WEBINAR
Equipping Teachers with the Foundational Skills Needed for Student Well-Being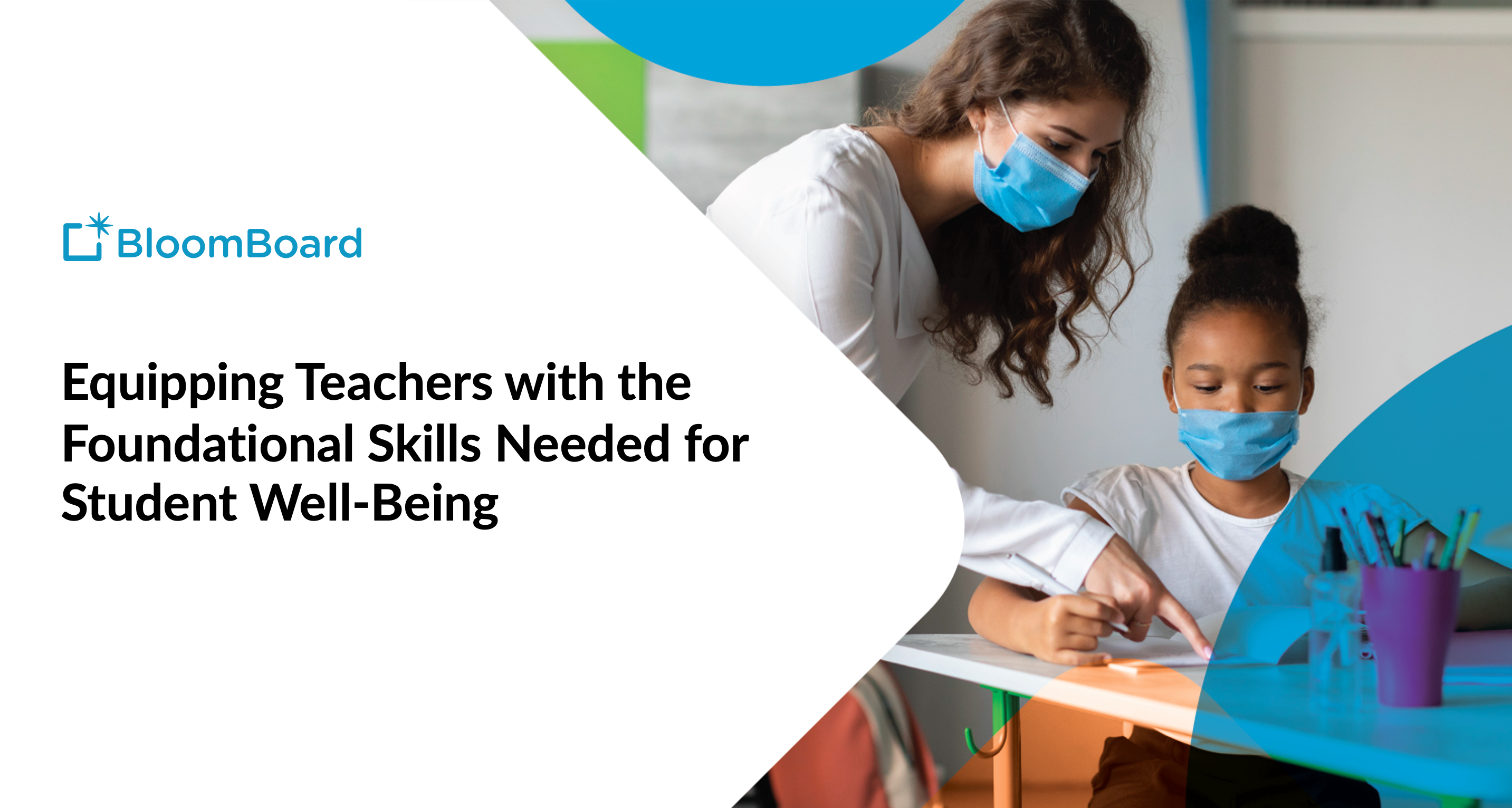 Educators across the country are concerned about students' mental health and well-being as a result of the pandemic. The lack of routine social interaction and in-person learning for much of the last school year has had a significant impact on students. As students return to school this year, educators need to understand how to address issues that could be impediments to student learning.
Teachers play an integral role in developing students' coping skills, so it's imperative that we support them in building appropriate SEL competencies. View this webinar to learn about BloomBoard's Student Well-being micro-credential program. In this webinar, we'll discuss:
– The research behind why and how the program was designed
– How the program prepares teachers to build productive relationships with students, and to assess and address their well-being.
– Why one education leader plans to implement the program in the coming school year to ensure Illinois teachers are prepared to deliver effective SEL instruction.
Speakers:
– Nicole Pieranunzi, Director of Special Education Services at West40 Intermediate Service Center, IL
– Jill Cowart, Chief Content Officer, BloomBoard
– Jason Lange, Co-Founder and President, BloomBoard